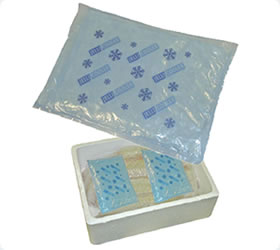 Cooling jelli, a strong alternative to ice cooling
No melting water, flexible, weight saving, multipurpose and reusable. What more can you ask for from a new generation of cooling media?

Cooling time? About 2 times longer than ice!

JelliCooler is the perfect solution for a number of applications, like transport cooling for fresh or smoked fish and meat, cooling aid for sports injuries or just as a cooling bag in your picnic basket.
Download product specification